| | |
| --- | --- |
| Posted on 15 August, 2019 at 6:05 | |
I have started on a self Portrait which if I finish in time and is good enough I want to Enter in the Rick Amor portrait competition. The rule for this one is that no photos digital images cameras etc are to be used, only a mirror, it must be from life. I'll show you what I've come up with for now, its still at the clumsy stage and it needs to dry a bit before I can do any more, I want to work on the eyes and the background make that darker and tidy it up generaly. The clothing is taken from a painting of mine and the hair is a memory because I have been letting mine grow.  I hope I can keep working on it tomorrow or Saturday.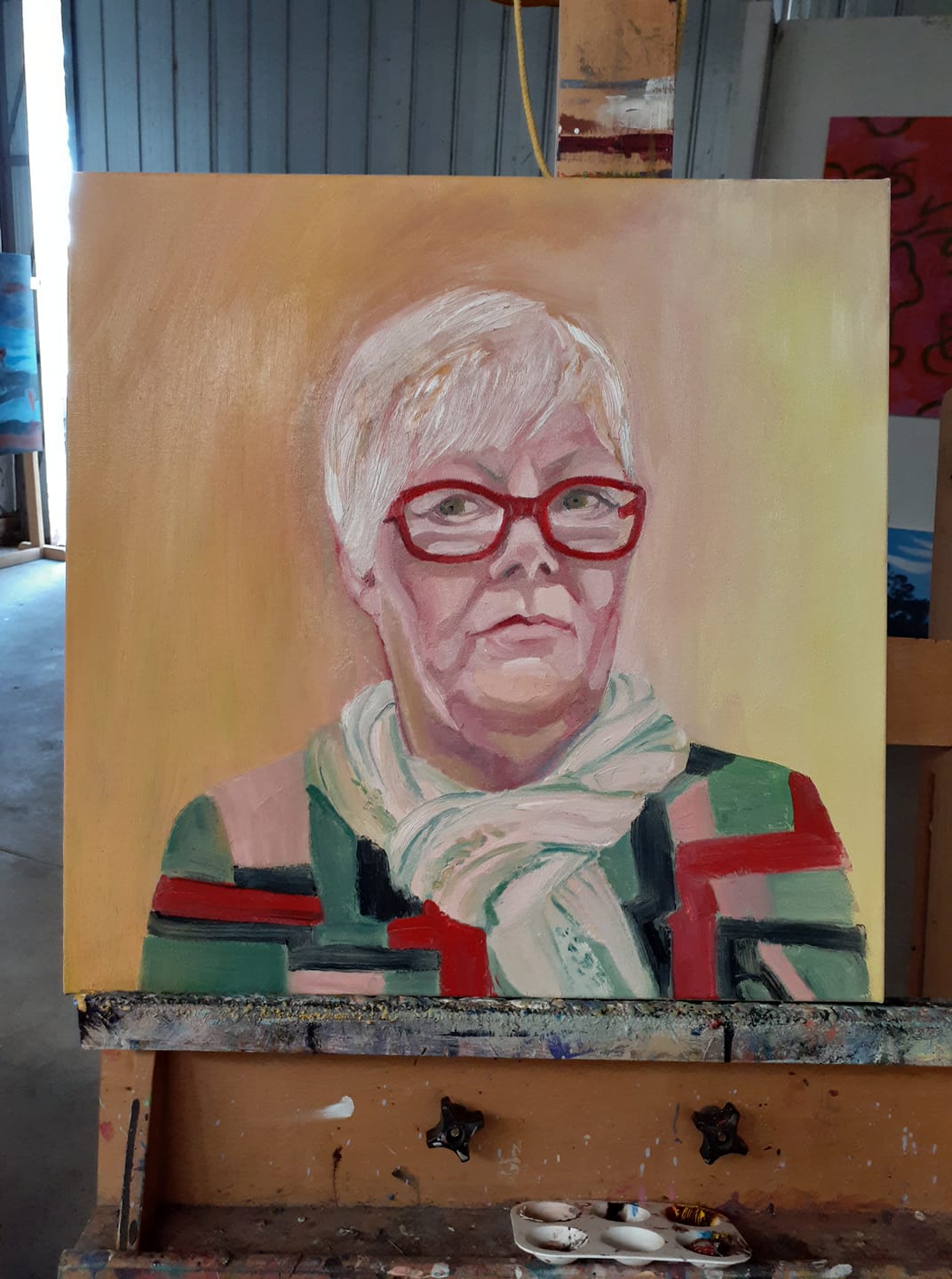 I have done what I wanted to do and here is the almost finished painting, But I'm not happy and have started another pose, which I am posting on a new blog.
Categories: None